November 2013: Dili, East Timor
Animatism Exchange and Exhibition opening
ANIMATISM's first project iteration goes off in Dili. Street art, theatre, percussion, projection, large-scale installation, live tattoo, breakdancing and comics deliver a significant event of collaborative new works.
February 2013: Dili, East Timor
Flight Project Begins
The Flight project commences in February, drawing Chris Parkinson, Amanda Haskard, breakdancer JJ Richardson and musician and producer Bryan Phillips into growing partnerships and exciting new works with Timorese counterparts in East Timor.
January 2013: Melbourne, Australia
Gil and Iliwatu come to Melbourne for SIGNAL workshops
Arte Moris director Iliwatu Danebere and senior student Gil Valentim participate in SIGNAL 37, the City of Melbourne's two-week intensive youth art workhouse.
Press: The Age, Jan 19 2013: Bringing light and colour to East Timor's dark times.
Read the article →
June 2012: Dili, Gleno and Maliana, East Timor
Myths and Murals Project Commences
MYTHS AND MURALS commences, coordinating the delivery of 4,000 copies, in Tetun, of The Boy and the Crocodile to schools and libraries across East Timor and paint murals in East Timor and Australia. The legacy of the project is seen through a series of collaborative murals painted with communities across the country and in Australia.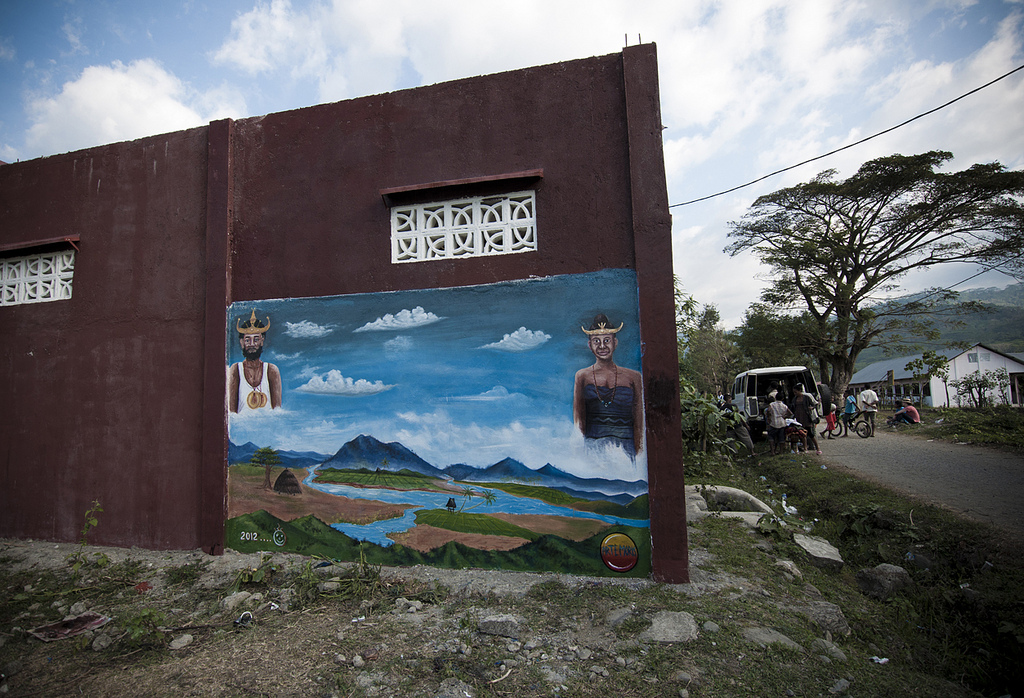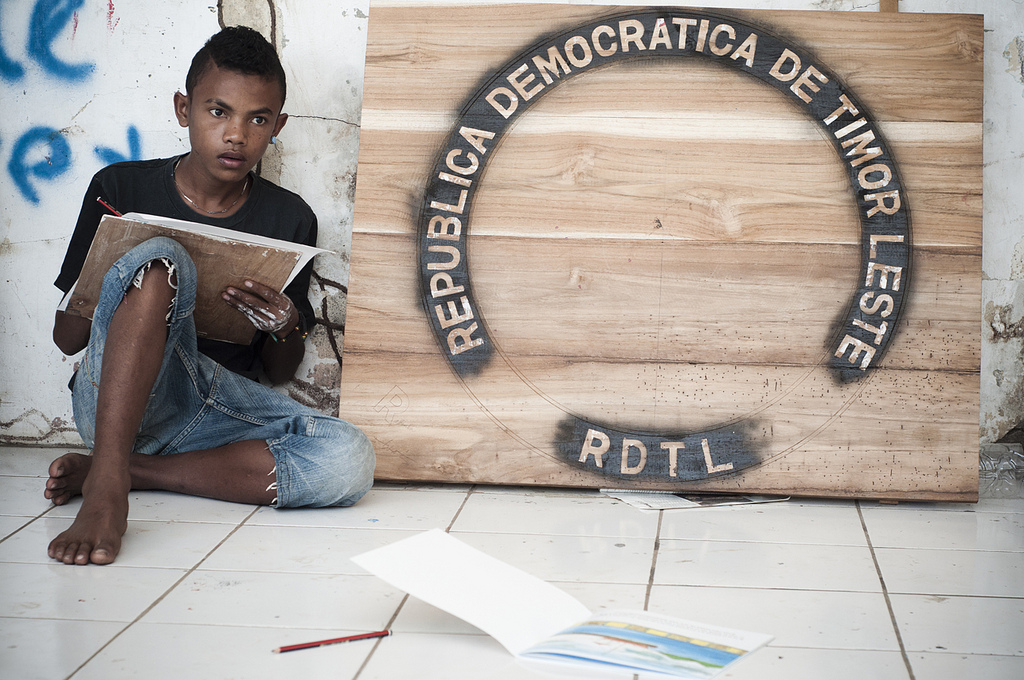 June 2012: East Timor
The Boy and the Crocodile book launch in East Timor
Affirm Press engage Arte Moris and children from the Familia Hope Orphanage to illustrate the children's book, The Boy and The Crocodile based on a myth central to East Timorese identity.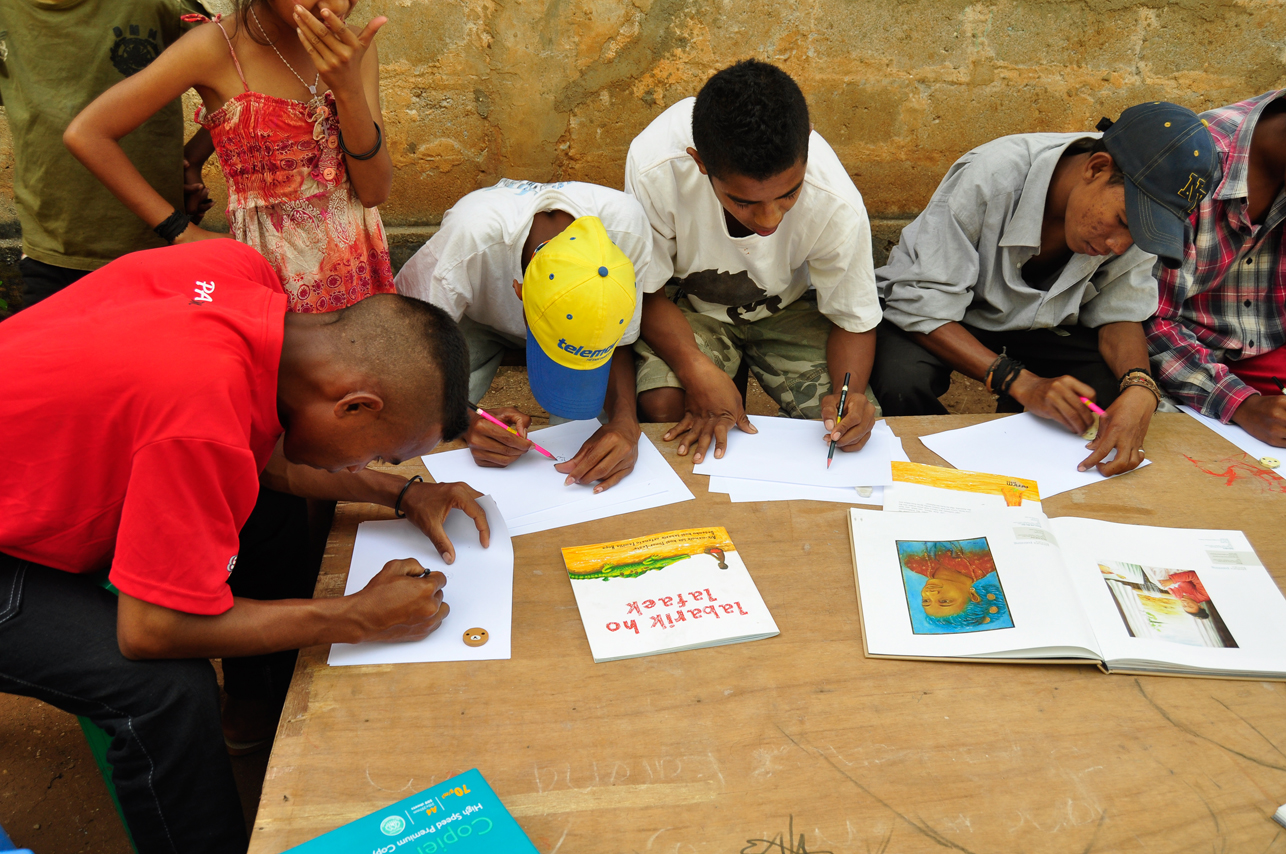 May 2010: Melbourne, Australia
Alfe, Etson and Xisto come to Melbourne for the launch of Peace of Wall: Street Art from East Timor
Three artists, Alfeo Sanches, Etson Caminha and Xisto da Silva, from Arte Moris, exhibit new works and paint in Melbourne lanes as part of the launch of Chris Parkinson's book, Peace of Wall: Street Art from East Timor.
Press: SBS News November 20, 2010
See the video →